RL has been such a bitch for the last couple years that I haven't written anything. ANYTHING. From any fandom ... or for my damn book that I desperately need to work on. I've likely lost most of the old fandom fanfic friends I've made over the years because of my LJ absence. I apologize for that. And again, as always, I promise that I'll finish all the stories that I've started eventually.
The muse has finally started tentatively knocking on the brain door lately ... and I've been feeling the itch to put some fanfic to "paper" as it were. So I decided that I needed to do something to FORCE myself to jumpstart back into the fanfic world. And as Supernatural has been one of my longest running fandoms ... and one that I've never actually written for...
.... I decided to do something completely INSANE!!! And thus... I'm officially signed up as an Author on this years

deancasbigbang
. Yes... you heard me correctly ... I just put myself down to write a story that has to be a MINIMUM of 20,000 words in a fandom I've never written for before ... in a pairing that I ADORE (OTP!) ... but again... have NEVER WRITTEN BEFORE!! LOLZ!!
Anywho... hope to have your support, Dear Friends List... though I have been away from you for so long. <3 Any Supernatural fans out there? Dean/Cas ones? Love to hear from you!! ^__^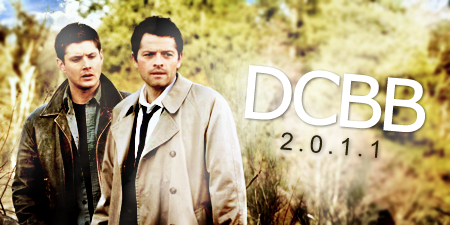 Click the banner to sign up